SiriusXM/Pandora's Shamal Ranasinghe joins Web 3 music platform Audius
Respected music tech veteran Shamal Ranasinghe has joined Audius, the decentralized music community and discovery platform as Chief Business Officer.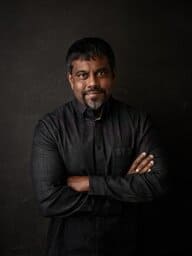 Ranasinghe comes to Audius following eight years at Pandora and, after the merger, as VP of Product Management, Catalog, and Creators at SiriusXM/Pandora.
Long-time Hypebot readers will know Ranasinghe as the co-founder of Topspin, the original direct-to-fan music platform. More recently, we have written about his innovative work building Pandora's Artist Marketing Platform (AMP).
"Shamal built some sophisticated tools at Pandora that enable artists to leverage the platform to build their fan bases in impactful ways," said Roneil Rumburg, Co-Founder and CEO of Audius. "His deep expertise within the music business and his track record of building tools for artists and rights holders will be invaluable to Audius and our community as we look to deepen our relationships with the music industry at large and the artists on our platform."
"I'm thrilled to be joining Roneil, Forrest Browning (Co-Founder and CPO), and the entire Audius team as we build out a robust suite of tools to empower artists and rights holders to grow and monetize their fan bases," said Ranasinghei.
He is also an advisor to generative AI music platform Authentic-Artists, Beatclub, and Feed.fm. He sits on the board of Envelop, a spatial audio venue sound system and software non-profit and has been an advisor to Audius since 2018.
Share on: