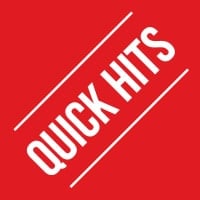 QUICK HITS: Downtown • BMG • Discogs • Pirate studios
Ben Patterson has been named Downtown's President of Artist & Label Services, the company's new division dedicated to independent artists and labels.
Prior to his promotion, Patterson served as Chief Operating Officer of Downtown Music Services.
The move follows Emily Stephenson's recent promotion to Downtown's President of Publishing and Christiaan Kroner's ascension to President of FUGA.
• BMG has abandoned "the outdated industry distinction between new frontline and older catalog recordings."
Reflecting the new reality of a streaming market in which older catalog recordings account for up to three-quarters of revenue, BMG has integrated its new release and catalog recordings businesses.
CEO Hartwig Masuch: "BMG was the first music company to recognize that in a streaming environment, older music would be relatively more important than it had ever been in the past. This is borne out by market statistics, which show that the new release frontline business is down to 30% or less of streaming consumption.
• Discogs, the massive database, marketplace, and community for recorded music, has hired Lloyd Starr as Chief Operating Officer (COO). Starr is a past President and COO of Beatport and most recently President and COO of Vinyl Me, Please, the popular subscription service for vinyl records.
• PIRATE.COM, the network of music rehearsal, showcase, and recording studios in the UK, US, Ireland, and Germany
Pirate Studios has concluded its 2023 Summer Residency Programme partnering up with festivals, venues, and radio stations to offer 70 paid performance and airplay opportunities for our community.
Bruce Houghton is the Founder and Editor of Hypebot and MusicThinkTank, a Senior Advisor at Bandsintown, President of the Skyline Artists Agency, and a professor for the Berklee College Of Music.
Share on: