Spotify reports solid growth as monthly users top 515M, margins improve
Spotify (SPOT) is starting 2023 strong with a Q1 report that surpassed expectations across multiple metrics. Solid growth and improving gross profit margins balanced by ongoing losses and an uncertain economic forecast seem likely to increase pressure on the streamer to follow competitors and raise subscription prices.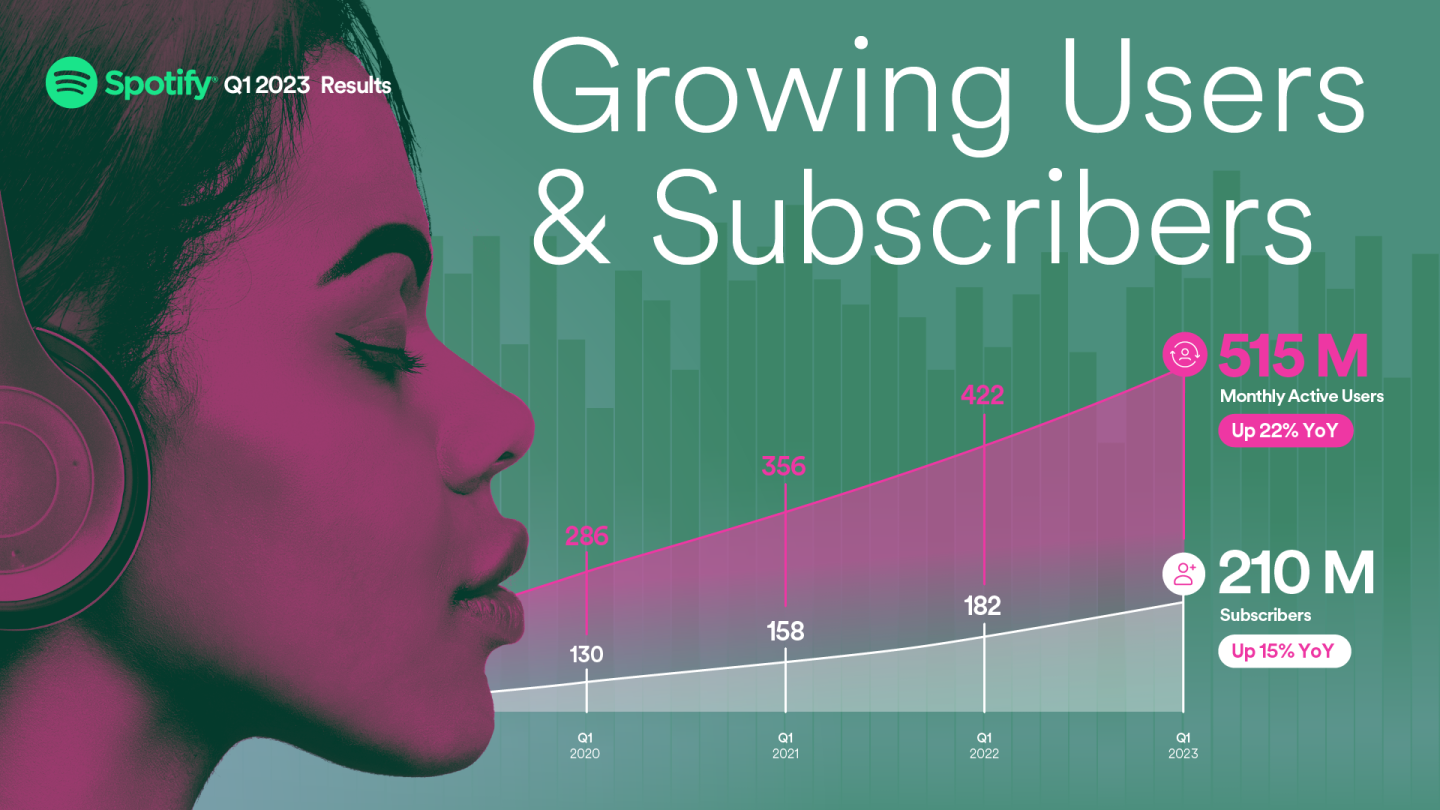 Spotify added 26 million monthly active users in the first three months of 2023, 15 million above guidance, and the fifth quarter in a row of accelerating Y/Y growth. Paid subscribers grew by 5 million to 210 million across all regions, led by Europe and Latin America.
Total revenue grew 14% Y/Y, slightly below expectations to $3.35B, with paid subscriber gains driving revenue and ad sales a soft spot, as they have been for most online platforms as advertisers brace for a rough economic patch ahead.
The gross margin finished above guidance at 25.2%, reflecting "improved music and podcast profitability."
Though ahead of guidance by $41.9M, operating losses totaled $172 million in Q1 despite layoffs and promises to investors to cut operating expenses and new investments.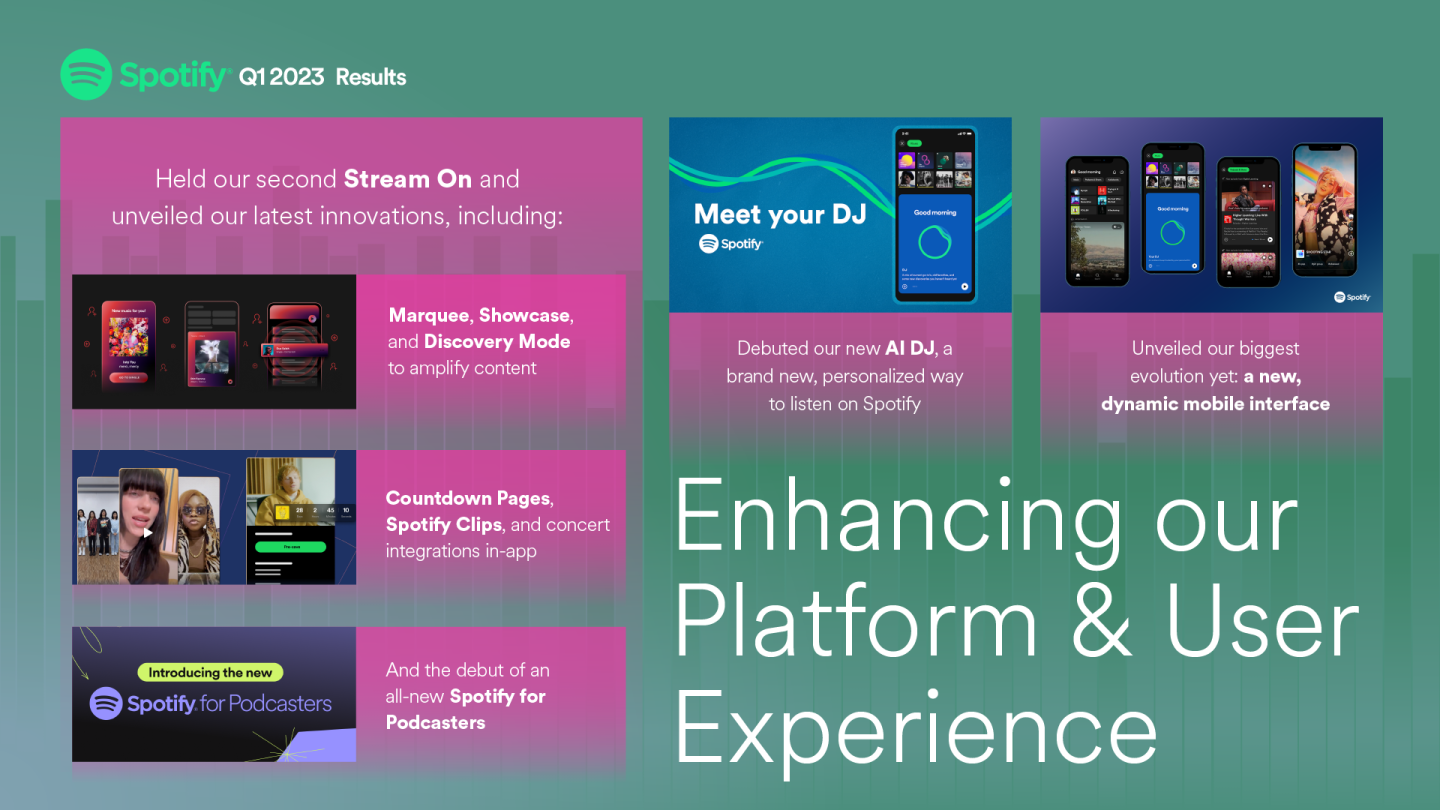 Bruce Houghton is the Founder and Editor of Hypebot and MusicThinkTank, a Senior Advisor at Bandsintown, President of the Skyline Artists Agency, and a professor for the Berklee College Of Music.
Share on: