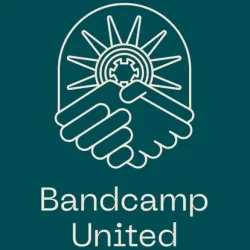 Bandcamp workers vote to unionize, issue joint statement with company
Bandcamp workers voted 31 to 7 in favor of forming Bandcamp United, a union represented by the AFL-CIO affiliated Office and Professional Employees International Union (OPEIU).
On May 10th, the National Labor Relations Board (NLRB) dismissed a complaint by Bandcamp and issued a date for the election, which was held by mail.
Bandcamp will have the first union of workers affiliated with gaming giant Epic, which acquired the popular indie music platform last year.
OPEIU is the same union that supported Kickstarter United to form a historic first union among U.S. tech employees. 62 Bandcamp workers, including engineers, writers, project managers, designers, and support staff, will be represented by the new Union.
Bandcamp United & Bandcamp issue joint statement
While still waiting for official certification by the NLPB before starting collective bargaining, Bandcamp co-founder Ethan Diamond and Bandcamp United issued a joint statement:
"Bandcamp United and Bandcamp management are committed to working together to continue to advance fair economic conditions for our workers and the artists who rely on us. We look forward to negotiating with an open mind and working in good faith to promote the best interests of all of our staff and the artist and label community we serve."
---
Bruce Houghton is the Founder and Editor of Hypebot, a Senior Advisor at Bandsintown, President of the Skyline Artists Agency, and a Berklee College Of Music professor.
Share on: