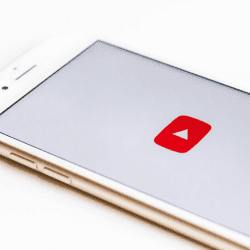 Class action suit to open YouTube Content ID to artists going to trial
Chris Castle discusses the class action lawsuit led by seven-time Grammy winner jazz composer and band leader Maria Schneider that would force YouTube to give independent artists and labels diest access to its Content ID takedown system.
by CHRIS CASTLE from Music Tech Policy
In the time of the great assault on creators by Big Tech, there have been relatively few artists who put it all on the line and let it ride whatever the outcome. You could probably count them on one hand. One of those artists is the great Maria Schneider, the seven-time Grammy winner jazz composer and band leader who we have been proud to publish on MTP from time to time. (Maria was also the only songwriter to speak out against the absurd Title I of the Music Modernization Act, now failing on a grand scale–if they'd just listened to Maria.). As a great man once said, when your grandchildren ask what did you do to stand and be counted, if you stand in the breach you won't have to say you shoveled shit in Louisiana.
Let's understand something about suing Google. They don't intend to just win, they definitely do. What they really intend to do is beat you to a pulp and to bankrupt you and your family and your children and your children's children pour encourager les autres.
They will never admit this but if they don't, you know why. They are liars.
In this way they are not much different from Disney or Trump or any other litigious corporation. Normally you wouldn't blame someone for wanting to win, but that desire doesn't usually come with a Google-sized helping of condescending sanctimonious virtue signaling. Not to mention every litigator's dream superpower, the ability to shape public opinion for the case through search manipulation. Google takes jury nullification to a whole new level. If you don't think they're doing it, think again.
Maria's case is heading to trial next month. This is a big deal, and it's the kind of thing you would think that the music industry trades would be covering–but they're not. Instead, we find an article on Torrentfreak (a site that always seems to have the wrong side) which has been pushed out a few places.
There are many issues important to all of us in this case, particularly YouTube's porous repeat infringer policy which is at the heart of many DMCA safe harbor defenses. Simply put, I really don't think it ever occurred to the drafters of the DMCA that Big Tech intended for there to be billions of takedown notices sent. I remember the look on Congressman Berman's face when it was disclosed by a Google shill at a Congressional hearing that YouTube alone received tens of millions of notices (this was quite a while ago). I really thought he was going to vomit as the depraved reality sunk in. If you ask the original drafters of the DMCA safe harbor if it was their intention to create a business in monetizing the arbitrage of takedown notices, I don't think they would have answered with a nice crisp, "why yes, that's exactly our plan."
Torrentfreak tells us:
Interestingly, YouTube says that it won't pursue a DMCA safe harbor defense if the court denies a pending class-certification motion and the matter proceeds as an individual action instead. If YouTube does attempt a safe harbor defense, the plaintiffs insist that YouTube will fail. One of the requirements for protection is the reasonable implementation of a repeat infringer policy; not the case here, the plaintiffs claim.

"[YouTube's] exclusion of private and unlisted videos and search result de-duplication prevents copyright owners from gathering information necessary to submit takedown requests; it fails to issue copyright strikes for the billions of infringements identified by Content ID; it assesses strikes against channels, not users, even though one user can have multiple channels," their brief reads.
My bet is that the reason Google doesn't intend to raise safe harbor unless there's a class action is that they are happy to use their public company cash machine lawfare to crush a songwriter like they do routinely at the Copyright Royalty Board. And they know their repeat infringer policy is out of compliance and is only to be raised in case of emergency, like class certification.
So stay tuned, but don't expect to see any coverage in the trades. You'll need to read Torrentfreak. Or MTP.
Share on: