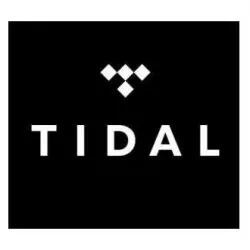 A Guide to TIDAL Artist Home
TIDAL has just launched a free hub for its growing list of features and opportunities for artists on the music streamer. Here Chris Robley of CD Baby explains how to get started and make the most of TIDAL Artist Home.
by CHRIS ROBLEY of CD Baby's DIY Musician [VIDEO BELOW]
Claim & customize your TIDAL artist profile today!
With tens of thousands of new tracks released every day, it's important to visually differentiate yourself from other artists. Especially before an upcoming release or promo cycle. Think about your own listening habits: it's often something you SEE that entices you to hit play — an artist photo, a band name, an album cover, an interesting description.
That's why CD Baby is thrilled to be a launch partner with TIDAL to help you customize your fan-facing brand on one the world's most artist-friendly music platforms. When you claim your artist profile through TIDAL Artist Home, you have the ability to manage what fans SEE when they interact with your tracks on TIDAL.
I'll show you how.
What is TIDAL Artist Home?
TIDAL Artist Home is a new dashboard that allows you to:
Edit your profile image
Add a bio
Send fans to your website and socials
Grant access and permissions for team members (manager, label, ad agency, etc.) to co-manage your profile
Report misattributed content
Get access to new products and resources built to help artists grow their careers
TIDAL has always focused on bringing artists closer to their fans through features like lossless audio quality, support programs like TIDAL Rising, and an emphasis on equitable per-stream payouts. Now they're taking it one step further, offering you direct control of your on-platform branding.
Artist AKINYEMI says:
"Giving an artist like me a simple way to manage my presence on TIDAL is important so I can represent myself the way I want to be seen as an artist. It was really special to be part of the design process for TIDAL Artist Home and see my ideas and feedback incorporated into the first iteration of it. I appreciate how TIDAL makes artists part of the process and designs the platform with artists in mind."
Who is eligible for TIDAL Artist Home?
TIDAL Artist Home is available in any country where TIDAL is available. If you live in one of those countries AND have music live on the platform, you're invited to claim your profile! And it's simple to do.
How to enroll in TIDAL Artist Home:
Go to your CD Baby dashboard's "Tools & Promo" page
Hit the "TIDAL Artist Home" tile
Sign up with an email address to manage your TIDAL artist profile(s) in one place
Search for your artist name and select the corresponding profile
Verify that you are the owner of your artist profile via CD Baby
That's it!
Once you've claimed your profile, what should you do?
Add or update your profile image on TIDAL Artist Home
Upload a photo where the subject appears towards the center (since it'll appear cropped inside a square or circle, depending on the display). It should be a JPG, 1500×1500, and 10MB or less. You can do additional cropping once the image is uploaded.
Tell your story on TIDAL
In the bio section you can deepen your connection with listeners by telling your origin story, share a description of your unique sound, cover career milestones, or just keep fans posted in real-time with occasional reports from the road or studio.
Link fans to your website and social
You can add links to your Instagram, Facebook, Twitter, and TikTok accounts, as well as your website URL.
Some additional features of TIDAL Artist Home
If you have team members who need to co-manage or check in on your TIDAL account, you can share ownership and permissions within TIDAL Artist Home. This is also the place to report any content issues in the event that your music appears on the wrong artist profile.
Some of your content, such as lyrics delivered by Musixmatch, cannot be controlled from within TIDAL Artist Home — so make sure you have entered and formatted your lyrics correctly within your Musixmatch account. If someone else entered those lyrics incorrectly, you can request changes HERE.
What's next for TIDAL?
TIDAL has big plans, and the launch of TIDAL Artist Home is just one piece of it. Fan insights will be coming soon, along with some other cool products and tools built to help artists grow their careers and more easily make a living from their art.
TIDAL is also committed to investing more in the artist economy through programs like TIDAL RISING.
Through the TIDAL Rising program, they've given over $6M to artist growth initiatives this year alone, with 30% of that investment being distributed as direct-to-artist funding to help their music careers grow. if you want to learn more about the program, how to be considered, and where it's available, go HERE.
Share on: