Now creators can promote their music with the Audiomack Creator App
Learn how the creator app music sharing and discovery platform Audiomack can assist with many of the nitty-gritty tasks of music promotion.
by Randi Zimmerman of Symphonic Blog
As an independent musician, you are tasked with wearing many different music industry hats. One of those hats being the effective promotion and marketing of your music! If you use Audiomack, you already know about their free Creator App that allows creators to upload their music to Audiomack, analyze performance, monetize their work, and get paid for their streams. Now, they've added a Promote tab. Here's what this means for you…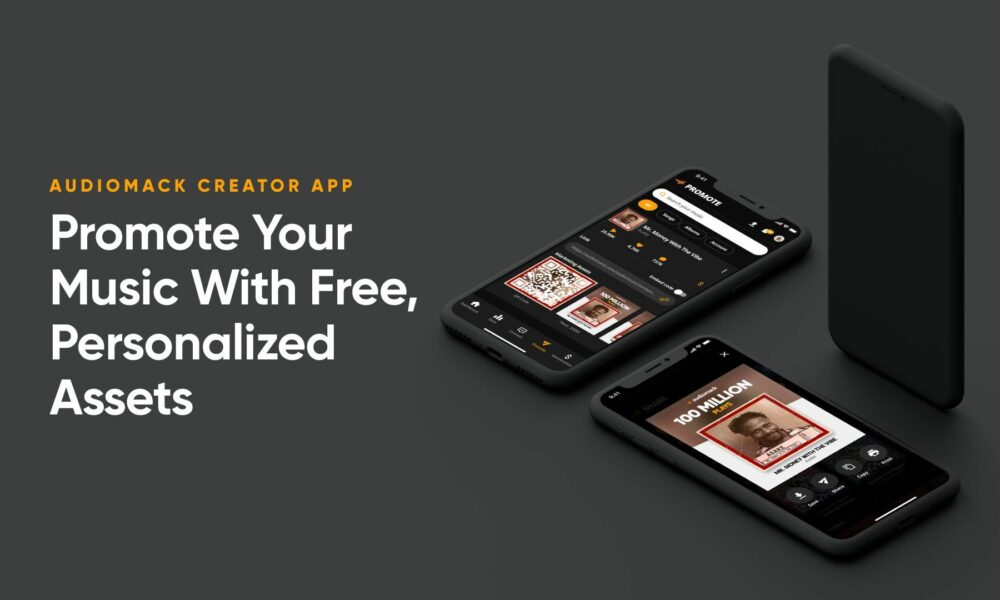 Audiomack Adds "Promote" to Creator App
About "Promote"
Promote is a new tab in Audiomack's Creator App that provides you with downloadable assets for marketing and promoting your work. Tailored specifically to you, you can find assets and personalized graphics for accomplishments like playlist features, streaming milestones, and more.
Whether you want to celebrate the big wins or the small ones, you can find any assets you need right here, free of charge. In addition, you'll get updated assets any time they launch new templates.
Here's how to use it…
In the Promote Tab, you can save and share these images, copy and embed codes, generate promo codes and more right from the app. To start using this feature, here's what you'll need to do:
Visit the Promote tab and freely download your assets!
Whatever milestones you're excited to celebrate, you can do so with ease right in the app.
Enjoy!
Share on: