YouTube lowers eligibility requirements for musicians to earn money
The YouTube Partner Program lets musicians and other creators monetize their content. Now more people will be eligible thanks to much lower requirements.
YouTube has cut from 1000 to 500 the number of subscribers that a creator needs to turn on monetization via the YouTube Partner Program to unlock paid chat, tipping, channel memberships, shopping features, and more.
Participating creators will now need 3,000 viewing hours, down from 4,000, or 3 million Shorts views, down from 10 million, to monetize.
The lower requirements are rolling out now in the US, Canada, the UK, Taiwan, and South Korea. The eligibility requirements for YouTube's ad monetization program have not changed.
Learn more about the changes here.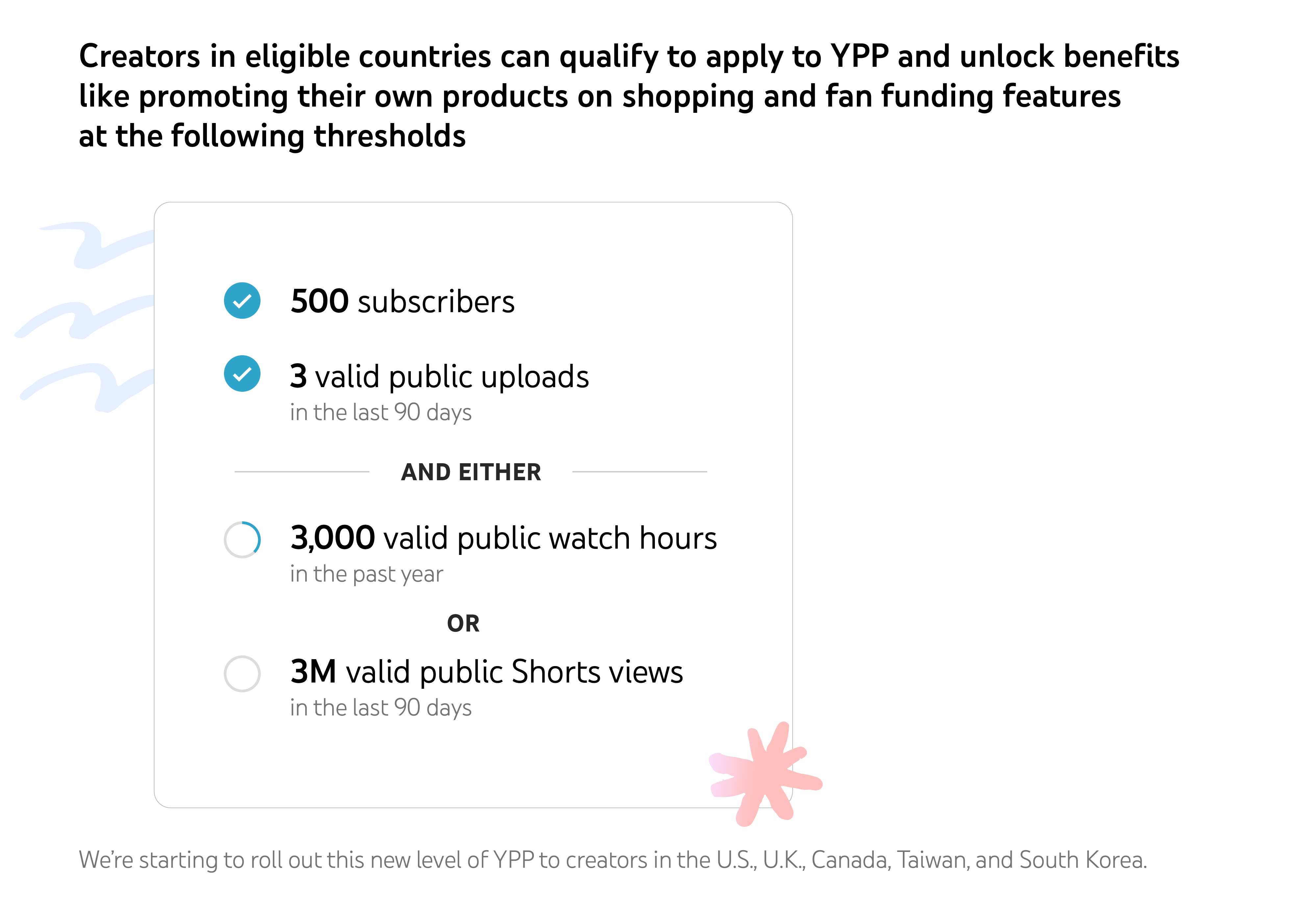 Bruce Houghton is the Founder and Editor of Hypebot, a Senior Advisor at Bandsintown, President of the Skyline Artists Agency, and a Berklee College Of Music professor.
Share on: