How to grow your YouTube channel with YouTube Shorts and Clips
Short-form video content is the key to social media success these days. So here's how to use Youtube's features to grow your music career.
by Randi Zimmerman of Symphonic Blog
It's no secret short-form video content has taken over the internet. With shorter content, you can watch more of what you love, faster than ever. On YouTube, leveraging their short-form content features, YouTube Shorts and Clips, is a great strategy for growing your overall page. If you've been working on growing your YouTube channel but neglecting these tools, you're missing out on some easy traffic! Here's what you can do to improve your efforts.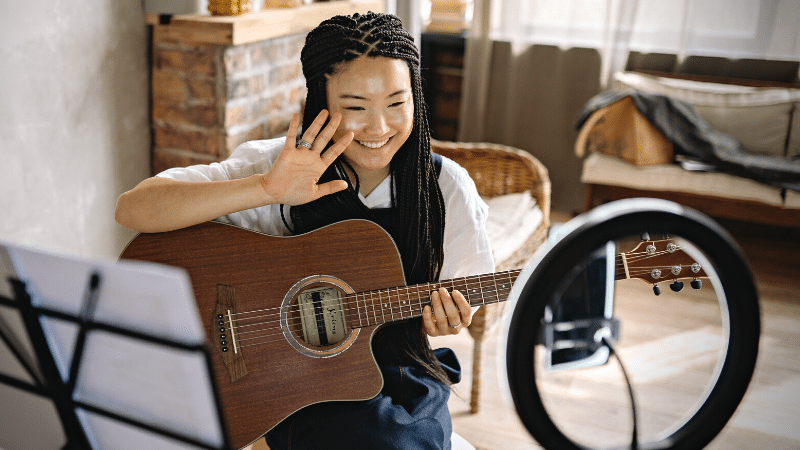 Increased Visibility
With billions of views a day, YouTube Shorts is a great place for artists (or labels) to grow their audience. With up to 60 seconds of creative freedom, you can catch your fans attention with behind-the-scenes looks, reactions, song snippets or whatever else you want to share. Because Shorts are prominently featured on the YouTube homepage and in the Shorts tab, this increased visibility can help attract new viewers to your main content, exposing them to your channel and potentially converting them into subscribers.
Viral Power
Similar to everyone's favorite, and highly addicting, TikTok feed, YouTube Shorts allows users to easily swipe through an endless stream of short videos. If your Shorts video gains traction and goes viral, it can significantly increase your channel's visibility, reach and subscriber count. Even if it doesn't hit millions of views in a day, your content always has the potential to go viral in the future or attract new people to the rest of your profile in the meantime.
In conjunction with Shorts, YouTube Clips are actively promoted across the platform, showcasing them in search results, on the homepage, and through personalized recommendations. Exactly how it sounds, YouTube Clips are short snippets you can "clip" from one of your existing long-form videos on your channel. So, if you have a favorite part of the video you recently posted, Clip it and share it! Doing so optimizes your chances of getting as many eyes on your work as possible.
Easy Sharing
YouTube Shorts and Clips are highly shareable pieces of content you can easily spread across various platforms, including social media, messaging apps or even embedded on your website. Especially when used all together, the potential for your content to reach an even wider audience and drive more traffic to your main channel is significantly improved.
The more readily available you can make your content, the easier it is for people to engage with it. Easy as that.
——
Teasers
Everybody loves a good sneak peak. If you have new music coming out, consider making YouTube Shorts with parts of your new song before the official release day comes. This way you can hype up the release day for not only the upcoming music video for it that'll be on your YouTube Channel, but also any streaming services they can stream the song on, too. As long as you provide all the necessary links they'd need to find your upcoming track, you're good to go.
Some final tips…
Whether you're using YouTube Shorts, Clips, or both, make sure to ALWAYS include a call-to-action. Specifically for Clips, if you forget to include a CTA to check out the original video, they'll never know it came from a bigger masterpiece. Forgetting this one step may ruin your potential to show off everything else your channel has to offer.
In addition, the frequency you post plays a major part as well. YouTube Clips and Shorts are so easily digestible and fast paced that it seems they pass by in the blink of an eye. The more content you have to offer, the higher the chances of someone taking the time to truly engage with some of it. If you only post once a month, your video is bound to get lost in a sea of hopefuls.
In Conclusion
At the end of the day, the amount of effort you put into your content strategy on any platform can make or break your success. That's why it's important to cover all your bases, YouTube being no exception. From including CTA's for viewers to check out your other content and making sure all your links link properly, to simply the quality of the content itself and the consistency you post, all these are key to driving as much traffic as possible, as well as securing those hard-earned subscribers you're looking for.
Good luck!
Share on: