Spotify expands DJ, Apple starts Discovery Station, Amazon adds to AMP
Each of the latest rounds of launches from the three top music streamers offers a different path to listening and discovery.
Spotify DJ
Spotify has expanded its English-speaking AI DJ to users in select markets in Europe, Asia, Africa as well as Australia and New Zealand.
Spotify says that in the US, Canada, Ireland, and the UK, where it launched first, users are spending almost one-third of their time on the app listening time with DJ.
Spotify DJ is now live in 50 markets including Antigua, Australia, Bahamas, Barbados, Barbuda, Belize, Botswana, Burundi, Canada, Dominica, Eswatini, Fiji, Gambia, Ghana, Grenada, Guyana, Ireland, Jamaica, Kenya, Kiribati, Lesotho, Liberia, Malawi, Malta, Marshall Islands, Namibia, Nauru, New Zealand, Nigeria, Pakistan, Palau, Papua New Guinea, Philippines, Rwanda, Saint Kitts and Nevis, Saint Lucia, Saint Vincent and the Grenadines, Samoa, Sierra Leone, Singapore, Solomon Islands, South Africa, Sweden, Tanzania, Tonga, Uganda, United Kingdom, United States, Vanuatu, Zambia, Zimbabwe.
Apple Music Discovery Station
Apple Music has quietly launched Discovery Station, which plays music based on what the user has been listening to lately but hasn't heard before.
The Discovery Station launched Monday without an official announcement, In the Apple Music app it is now a new option under the "Listen Now" tab in the category "Stations for You."
Discovery Station is basically Apple's New Music Mix (or Spotify's Discover Weekly) turned into a continuous stream.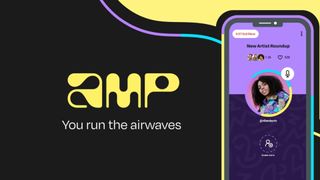 Amazon AMP Adds Android
The too often overlooked Amazon AMP has added an Android app.
Previously IOS only, Amazon Amp takes a purposely anti-algorithmic approach by offering users a way to create and listen to human-curated streams.
"It's very much like Sirius meets YouTube," Zach Sang, one of Amp's contracted creators and former broadcast DJ told Engadget. "It's real life, legacy career broadcasters mixed with the future of those broadcasters. It's everybody coming together, it's radio democratized. It's a way that radio genuinely should be programmed: for people and not for profit,"
It's not clear how popular these radio-like shows and streams are yet, but some artists are also using AMP for online listening and release parties.
Competitors include Stationhead and Tidal's Live Sessions feature, as well as some streams on Twitch, YouTube, and elsewhere.
Bruce Houghton is the Founder and Editor of Hypebot, a Senior Advisor at Bandsintown, President of the Skyline Artists Agency, and a Berklee College Of Music professor.
Share on: