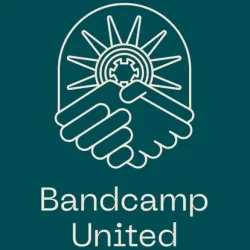 Every member of Bandcamp United Union bargaining team was laid off
As news hit that about 60 of Bandcamp's 118 employees had been laid off, one group was particularly affected – members of the Bandcamp United Union.

All of the union's eight-person bargaining team has been laid off, along with 40 of its 67 official members lost their jobs.
The union said that 50% of union members on the editorial team, 12 of 13 union-eligible support staff, and two-thirds of union-eligible engineers were all laid off.
The union had been scheduled to return to the bargaining table today.
Bruce Houghton is the Founder and Editor of Hypebot, a Senior Advisor at Bandsintown, President of the Skyline Artists Agency, and a Berklee College Of Music professor.
Share on: