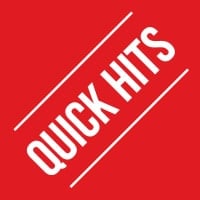 QUICK HITS: BandLab • SoundExchange • Warner Music + HuManagement • Trevanna Tracks + Synchtank • Cyanite for Innovators
BandLab is officially expanding its team. Kevin Breuner has joined as Head of Artist Development and Education, and Jessica Strassman as the Head of Industry Relations and Artist Services (Americas).
Kevin spent the past 17 years at CD Baby, serving as SVP of Artist Engagement and Education. At BandLab, he will develop and oversee strategies to support artist development for creators at any stage in their journey.
Jessica is joining from TikTok, where she managed label partnerships between the platform and major labels UMG and Warner. At BandLab, she will drive leadership efforts in industry engagement and support the global ecosystem of established artists and labels looking to engage authentically with the BandLab community.
Chris Robley also joined BandLab from CD Baby where he is now a Senior Content Specialist.
• SoundExchange has named Peter Karafotas as SVP of Government Relations & Public Policy. He will be based in Washington, D.C.
With over 20 years of experience on Capitol Hill, Karafotas will oversee SoundExchange's global public policy and legislative issues that impact SoundExchange.
He replaces Linda Bloss-Baum, who recently left SoundExchange after nearly a decade with the company to pursue her passion in academia at American University.
• Warner Music has announced a strategic investment in HuManagement, a GCC (Gulf Cooperation Council), a talent representation firm in the Middle East and North Africa (MENA) region.
This new deal establishes a long-term A&R scouting agreement and marketing and branding opportunities, empowering Warner Music to identify and amplify artists with the potential to integrate them into its expansive global network.
• Trevanna Tracks, a sync clearance and licensing management platform, and Synchtank, which handles asset, rights, and royalty management, have formed a partnership "that promises to transform music-related production workflows."
With their new integration, Trevanna Tracks and Synchtank will "make the baton pass from creative to licensing and royalty reporting a seamless, efficient process with unparalleled accuracy."
• Cyanite, which builds AI tech for music analysis and recommendation, has launched Cyanite for Innovators, an initiative aimed at fuelling creativity and innovation in the fields of music, AI, and creative arts.
Successful applicants will gain access to Cyanite's API and technology, early access to prototypes, and the team's expertise, providing them with a unique opportunity to bring their music and technology ideas and projects to life.
Share on: