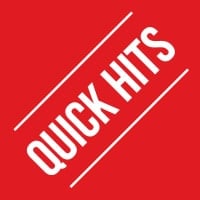 QUICK HITS: BMG, UMG form alliance • Moises adds AI Voice Studio • Dice enters Canada • Patreon acquires Moment • Tixr CEO honored
BMG and Universal Music Group (UMG) have announced an alliance to explore a range of collaborative initiatives to expand opportunities for BMG-signed artists globally.
The first project under this alliance will be moving the distribution of physical formats of BMG's music – including vinyl and CD for thousands of BMG-signed artists – to UMG's Commercial Services division, which has operations in 60 countries covering more than 200 markets.
Further collaborations between BMG and UMG are already under discussion, from exploring shared positions on industry matters to joining forces in adjacent business lines.
• Moises has launched the AI Voice Studio which allows vocalist to license their own voices and sell their models to producers and content creators.
It launched with 11 top-quality professional voices.
Producers pitching songs to labels, artists, or others can tap into voices ranging in tone, timbre, and pitch–to better convey their creative vision for their tracks to potential collaborators. Video and audio production companies with limited time to create demos for clients can create and turn around content quickly, saving the vocal talent hiring process for later.
• Independent music ticketing platform Dice has launched in Toronto, marking its debut in Canada.  Early users include Collective Concerts, Transmit Presents, The Garrison, Baby G, Not Dead Yet, Soluna and Prepare the Ground.
Dice has hired Dave Lock as director of venue and promoter partnerships in Canada.
• Patreon has acquired the ticketed live-streamed events platform Moment.
Moment, formerly known as Moment House offers "special, ticketed experiences for their fans" including streamed podcasts, documentary premieres, and intimate concerts. Details of the deal were not announced, but according to CrunchBase, Moment had raised $13.5 million in funding.
• Goldman Sachs recognized Tixr CEO & Co-Founder Robert Davari as one of the Most Exceptional Entrepreneurs of 2023 at its Builders and Innovators Summit in Healdsburg, California. Goldman Sachs selected Davari from multiple industries to be honored at the two-day event.
Bruce Houghton
Share on: