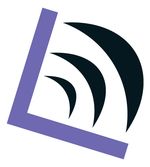 WEDNESDAY. 2.19.2020 • Music Business News From Across The Web Updated Continuously Under The More News Tab Above
Share on:
Spotify isn't just one of the top streaming platforms, it's also making a name for itself as one of the main advertising platforms available to artists. Here we break down. Continue reading
Share on:
Hypebot's transition led to a broken RSS feed. Here is the new Hypebot RSS feed. It's a great way to stay up to date with all of our daily posts.
Share on:
TuneCore is hosting its the lastest Live Session free webinar TuneCore Live Session: Tour Planning and Logistics this Thursday, February 20 at 3 PM. This month they are partnering with Bandsintown. Continue reading
Share on:
The resurgence vinyl has enjoyed was dealt a major setback with a fire at the decades-old company which produces the lacquer formula for making master discs. Guest post by James. Continue reading
Share on:
Top